Salmon Collagen-The Ultimate Medicine For Joint Pain In Hands
Posted by AMIT SUTHAR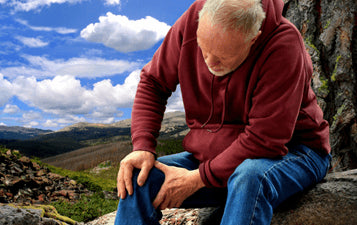 We all lead a packed life that is filled with a lot of stress and fast pace living. Eventually, when we get sick and realize that there was something that we lacked during our entire transit. Perhaps it was taking care of our health. Improper eating, long tours and lesser time for relaxing make our health suffer rigorously.
In a very simple way, joint pain in hands, back aches, and aging effect are some of the most common disorders that a person faces with time.  Our lifestyle can badly degrade the immunity level and give us permanent bed rest. The drugs, pain killers and surgical treatments for joint pain in hands can somewhat give temporal relief. However, that won't work as the body will not get affected with such medicines.  When you consume something for a long time, the body develops a kind of immunity for it. It stops reacting towards the consumed medicine because of which there are no curing effects on health.
The denegation of cartilage is the primary culprit why you may suffer from joint pain in hands. The bone cushions get eventually inflated that cause rheumatoid arthritis, stiffness, and swollen joints. At the initial stages, these effects are so mild that the body doesn't even come to know about it. However, later on, the problem can aggravate through certain edible substances and improper sedentary and sleeping habits. The overall normal lifestyle would get affected after the internal damage gets too high. Soy, peanut, and corn are some foods that most of the time invoke swelling and pain in joints. You must avoid these foods and consume omega rich foods like fish and eggs for having a soothing effect.
The Salmon Collagen Pain Relief Therapy
The salmon collagen pain relief therapy is specifically designed to restore your active lifestyle. The office goers, house wives, and the old aged people can get a huge relief on consuming the powder in prescribed fashion. The collagen medicines can heal all kinds of pain including the most severe joint pain in hands.
The Natural Therapy
The collagen extracts are 100% natural. They extract of marine animals are used as the primary material. Each dosage would bring you closer to the healed and lesser joint pain in hands. The collagen substances are best for topical as well oral consumption. In either case, you can buy salmon collagen products for a better health. The cuts, wounds, injuries, aging effect, lethargy alongside with the joint pain in hands would fade away so quickly that you won't even realize. There would be no discomfort on consuming the medicine. Since the extracts are all natural, there is a negligible possibility of any harmful outcome to take place. The assurance of quicker healing along with some peculiar disinfecting properties makes salmon collagen medicines as my favorite remedy for joint pain in hands relief.
How to Use The Salmon Collagen Medicine
Just take a spoonful of powder and add it in your food
To get the best result, consume it twice a day
Prefer the dosage during morning and evening
Marine Extracts
The salmon collagen medicines are the result of fish extracts. The natural medicine has 100% curing components. The problems of cervical spondylitis, arthritis, back pain and all the muscular disorders can be tackled with just one powder named salmon collagen. There are lots of other nutrients present in the powder that include vitamin a, b c, and amino acids. All of these together work to heal your body. Even the most complicated orthopedic issues have been encountered with the collagen powder. The revitalization of strength, joints and bones would quickly take place as soon you ditch those chemical medicines and resort for the natural one.
Benefits of Salmon Collagen Medicines
Effective pain relief
No harmful effects
Enchase cartilage recovery
Calcification of joints
Strengthens the immune system
Generates lubricity
Affordability Combined With Quality
Sometimes, an averagely priced medicine works much more effectively than a pocket pinching treatment. The same goes with salmon collagen medicines for joint pain in hands. The medicines are much affordable than any other treatment for joint pain in hands you would undertake. You can buy a bottle of collagen powder online at a huge rebate. Collection 2019 Sale 70% Off Title for image