Salmon Collagen: The Most Powerful Treatment for Arthritis
Posted by AMIT SUTHAR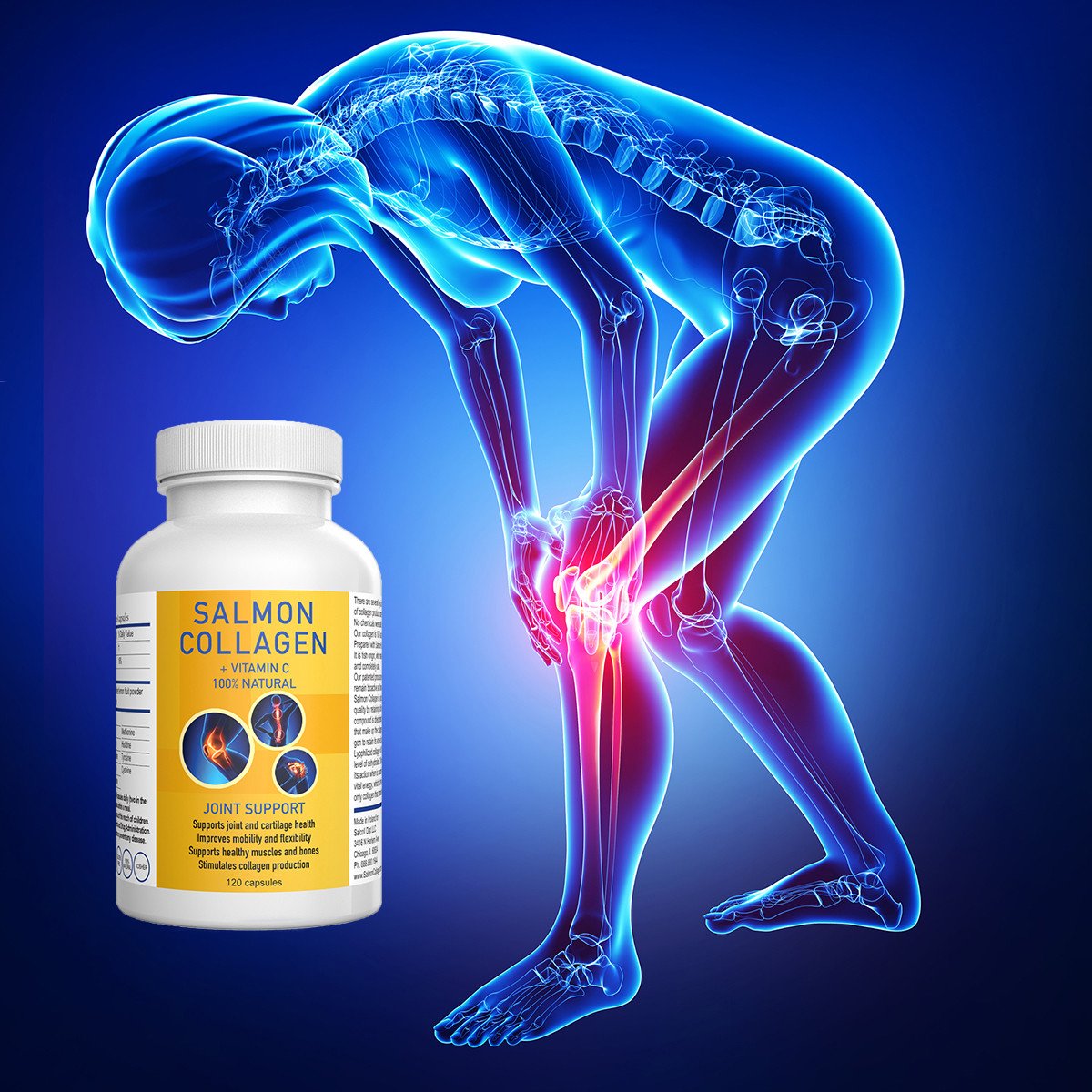 While many find it a daunting task to find the best natural treatment for arthritis, availability of hundreds of products in the market make it even more challenging. With many people ending up with suffering from arthritis as they grow old, arthritis has become a widely known disease that has been found to be of different types in the medical science research. However, the commonly found arthritis that impacts the majority of the sufferers is Osteoarthritis and rheumatoid arthritis. The way the salmon collagen treatment for arthritis unravels the best opportunity for one to have improved mobility and get rid of arthritis is second to none. With even children being prone to arthritis, arthritis is known for attacking individuals who are overweight. In all such cases, 100% naturally made salmon collagen enriched treatment for arthritis can really turn out to be beneficial.
Avoiding arthritis or leaving it untreated may result into a consequence bigger than what you may imagine. While most of the patients are prescribed by the doctor to rely on medications as well as physical exercises, it is mandatory that one is sure about arthritis by doing necessary tests that are able to identify fluid around joints or limitation of motion or incapability of joints to perform the motion. The salmon collagen enhanced treatment for arthritis doesn't only eradicate arthritis but also provides your body with several other benefits.
How to Know More about Causes of Arthritis?
While many wonders to be aware of why arthritis is caused actually, one thing must be made clear that arthritis can be caused by a wide array of problems. Usually, arthritis takes place as the cartilages in the tissue of the joints get damaged due to wear and tear. Other issues that can also cause arthritis are the autoimmune disorder, obesity, excessive workload, so on and so forth. But since statistics has shown that wear and tear to the cartilage are the main reason of arthritis. Since cartilage is a firm and flexible connective tissue that is found at the joints of the body, it has a bad reputation in handling stress. Under pressure, they can affect the joints to a significant magnitude and infection/injury is usually caused by this only. What further contributes to this is the presence of arthritis in family history. Banking upon 98.2% active collagen, the marine collagen enriched treatment for arthritis is known for improving energy, mobility, and vitality.
What Are The Symptoms of Arthritis?
While fatigue is one of the overlooked symptoms, it is one of the foremost symptoms that can say a lot about whether you are suffering from arthritis or not. On the other hand, morning stiffness is another early sign of arthritis and such stiffness can last for hours. Joint pain or joint stiffness in knees, feet, shoulder or ankles during movement or rest can also portray arthritis. Other symptoms include minor joint swelling, difficulty in performing daily tasks, swelling, and trouble in moving, so on and so forth. Availing the treatment for arthritis made in compliance with Wild Caught Salmon can truly help you to get rid of arthritis.
What is Salmon Collagen?
Being able to reduce joint pain and inflammation caused by osteoarthritis, Salmon Collagen is adept at providing your body with a wide array of essential and non-essential amino acids. Extracted from the skin of Wild Caught Salmon, the salmon collagen also contains lysine that is recognized to have the capacity to boost collagen production which in turn gifts a healthy looking skin. The treatment of arthritis that has been developed by a collagen manufactured with 98.2% bioactive marine collagen and helps you to combat arthritis.
How Does Salmon Collagen Help?
Known for minimizing the damage to the issues as well as cartilage, the salmon collagen-based treatment for arthritis promotes the natural production of collagen and is one of the best arthritis therapy that you can afford.
Is It Really Beneficial?
The salmon collagen enriched treatment for arthritis paves the path for you to minimize damage to the cartilage as well as body tissue. Making it easier for you to manage conditions like rheumatoid arthritis, osteoarthritis, and periodontitis, the supplement is also packed with vitamin C. This doesn't only naturally heal wounds like sprains, fractures and bed sores but also assist you in maintaining skin, hair, nails and teeth. Collection 2019 Sale 70% Off Title for image