Why Choose Salcoll Collagen Face and Neck Gel as Your Anti Aging Moisturizer?
Posted by NIDHI GUPTA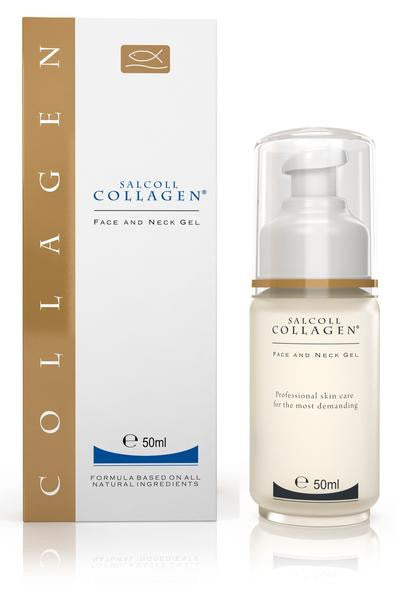 Salcoll Collagen Face And Neck Gel: The Anti Aging Moisturizer That Actually Works
How many cosmetic products in the market that says 'anti aging moisturizer' have you tried till today? Did it work for you? Perhaps not! That is why you are still on a look out for a miracle product to save your skin from growing wrinkled and old. However, you can't be blamed. With countless products being offered in the market today, how can you be hundred percent sure which ones can be really productive for your skin and which ones will just waste your money and ruin your skin.
But, with the plunge of Salcoll Collagen Face and Neck Gel into the market, everything has changed. The anti aging moisturizer that actually works is finally here to stay. The skin product works because it is genuinely 100% chemical free. No additives or fragrances as such were added to produce the moisturizer and hence, no residue is left behind after application. The Type 1 Marine Collagen present in the anti aging moisturizer is pure collagen extracted from salmon skin.   
Unlike other low quality collagen skin care products, the collagen present in Salcoll Collagen Face and Neck Gel is not derived out of animal skin. This quality alone makes the anti aging moisturizer stand out from the crowd. The product is bioactive and does wonder to your skin immediately after application by noticeably reducing creases, lines, wrinkles and renews your skin.
The Type 1 Marine Collagen solution is designed to actively repair, restore and rejuvenate your facial skin. If you have started to notice fine lines around your eyes, mouth and in your face or lately if you have seen that your skin appear lifeless and wrinkled, you can go for Salcoll Collagen gel which is easily available online for you.
Benefits of Using Salcoll Collagen Face And Neck Gel
It is only human nature to grow old but that doesn't necessarily mean your skin has to look old and wrinkled too. You can start using Salcoll Collagen Face and Neck Gel and start enjoying a youthful looking skin today. Lines and wrinkles appear not only because of the natural aging process but habits like smoking, sleeping late at night, exposing your skin to sunlight and more contributes to it. Other factors like air pollution also contribute to the damage of your skin.
Below are listed the main benefits of using the anti aging moisturizer serum.
Fights wrinkles and lines and improve them
The natural collagen and amino acid in the gel will help to reduce wrinkles that are bound to appear as a sign of old age. It also fights to effectively diminish all the lines and wrinkles that are already there.
Removes dark spots, blemishes, scars and provides deep moisturization
If dark spots, blemishes and scars in your face are a constant problem or if you have started to notice your skin has become dull, applying the bioactive Salcoll Collagen gel will remove your all your problem. You will notice a clearer and younger looking skin within few minutes of application. The gel offers deep moisturization that nourishes the skin.
Since the collagen is derived from pure salmon skin it is risk free and the amino acid actively participates in production of natural collagen that keeps your skin looking firm and robust even in the long run.
Natural aging process can also lead to damage of skin tissues. The collagen presence in the anti aging moisturizer restores back your tissues thereby bringing back your dead skin back to life.
Salcoll Collagen gel is also for those that have started to experience sagging skin. Since the amino acid penetrates deep into your skin and rejuvenates dead cells, your skin will appear tight, firm and healthy.
Due to excessive exposure of skin in the sunlight and air, the skin becomes tan and develops a rather rough looking uneven tone. Sometimes, the skin tone of your face appears different form the tone of your neck. Using the gel will smoothen the skin's surface, make the skin's tone even and improve skin texture.
Unlike most of the collagen skin care products, Salcoll Collagen gel anti aging moisturizer does not leave any greasy residue after application. It is chemical and fragrance free.
Salcoll Collagen Face and Neck Gel is the miracle anti aging moisturizer everyone has been waiting for. It does not take weeks or months to see desired results with this gel. It instantly restores your skin's health from the inside. You can say NO to blemishes, wrinkles, dark spots and uneven tones in your skin starting today. Collection 2019 Sale 70% Off Title for image