Use Best Anti-Aging Face Cream to Give Your Face a New Glow
Posted by AMIT SUTHAR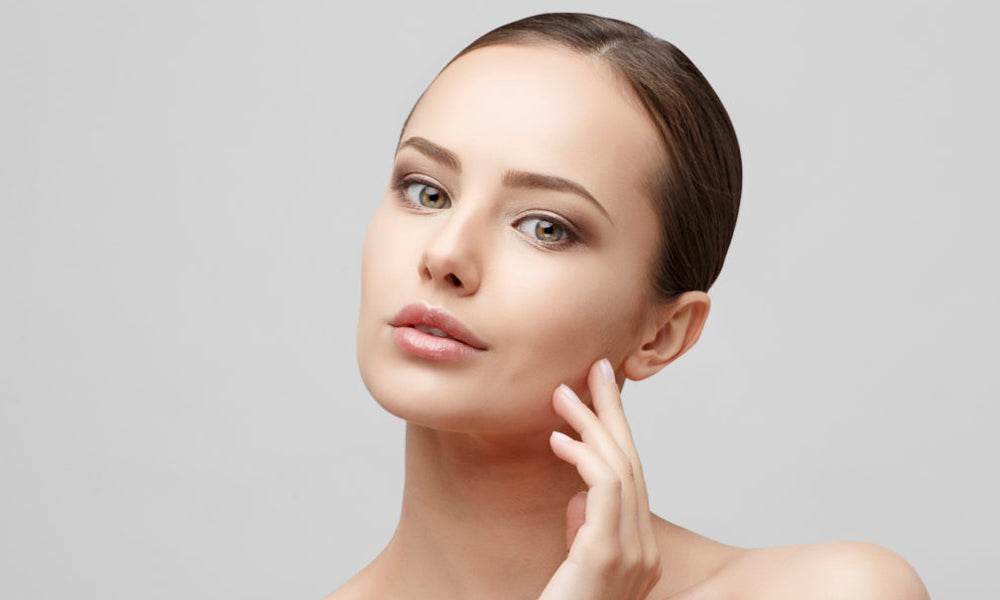 The face is the first thing which is noticed by people when they take a glance at you. This is the reason why everyone wants their faces to look pitch perfect. However, without a clear, fair and agile skin, you cannot showcase your real beauty. A young and glowing skin helps in increasing your confidence and makes you happy from the inside. Thus, it is very important that you select your skin care products cautiously. Out of all the regular anti-aging face creams in the market, you have to choose the best anti-aging face cream for yourself.
A lot of skin care products contain toxic chemicals that degenerate your skin and make it look older. However, you do have temporary aid from anti-aging face creams, but in the long run; they tend to have side effects. If you're looking for the best anti-aging face cream, then Salcoll Marine Collagen Anti-Aging Face Cream is the right option for. The cream contains collagen from natural content and bioactive amino acids that efficiently helps you fight all aging signs and make you look younger, more beautiful and radiant.
How Does Salcoll Face Cream Work as a Perfect Anti-Aging Remedy?
The best anti-aging face cream from Salcoll is a miracle release that most of the people have been waiting for. Decked with high potency marine collagen mined from the skin of salmon fish and bioactive amino acids, the gel helps the skin to revive, repair and restore. It enters deep into the skin and moisturizes it thoroughly. It nourishes the skin and brings it back to its natural condition.
Salcoll Collagen face cream is the best anti-aging face cream with a plethora of benefits. The best thing about this face gel is that it is 100% natural and has no chemical. It doesn't harm your skin or has any type of side effect. It is suitable for all skin types. The cream doesn't just render vitamins, fats, and collagen to your skin but also accentuates collagen production in your body.
How does the Presence of Collagen Make Salcoll Collagen Face Cream the Best Anti-Aging Cream?
What truly makes Salcoll Collagen Face Cream, the best anti-aging face cream is the presence of collagen. Yes, it is collagen that works as an elastic fiber and helps in making the skin tissues firmer and more elastic. Because of the natural aging procedure of humans, the production of collagen in the body deteriorates. It leads to sagging of the skin and you see fine lines and wrinkles on the face. The aging procedure further grows because of the regular exposure to dirt, pollution, sunlight and negative environmental conditions.
The presence of collagen in the face cream enhances the collagen production in the body which helps in the regeneration of skin tissues. It helps in making the skin more elastic, flexible and on the outer side, your skin appears more supple, younger, smoother and stretched. It has long term benefits on your skin and doesn't cause any side effect.
Anyone can use it for any number of times at any age!!!!!
Major Advantages of Salcoll Marine Collagen Face Cream:
You have a number of benefits that you can avail from this best anti-aging face cream. Some of them are mentioned below:
It has been crafted with natural anti-aging products- the normal anti-aging face creams in the market have harsh chemicals which may harm your skin, but Salcoll Collagen is different. It has been made from a pure marine formula which slows the aging procedure of the skin with the apt supply of collagen.
It has a no-oily solution- After applying it on the skin; your skin will not feel greasy. It makes your skin emerge fresh and crisp, right after its first application. It has no oily substance and thus leaves no residue behind.
It has been made with microcrystalline formulae- it renders deep aid to the skin because the cream has been made with microcrystalline formulae. It gets easily submerged in the skin and renders far better and effective treatment.
A high amount of collagen- The high percentage of collagen makes it the best anti-aging face cream. It has been made with pure marine solutions which help in the effective treatment of fine lines, skin sagging, and wrinkles.
So, if you really wish the best for your faces, then use the best anti-aging face cream- the Salcoll Collagen Face Cream Collection 2019 Sale 70% Off Title for image