The Most Effective Hair Loss Treatment
Posted by AMIT SUTHAR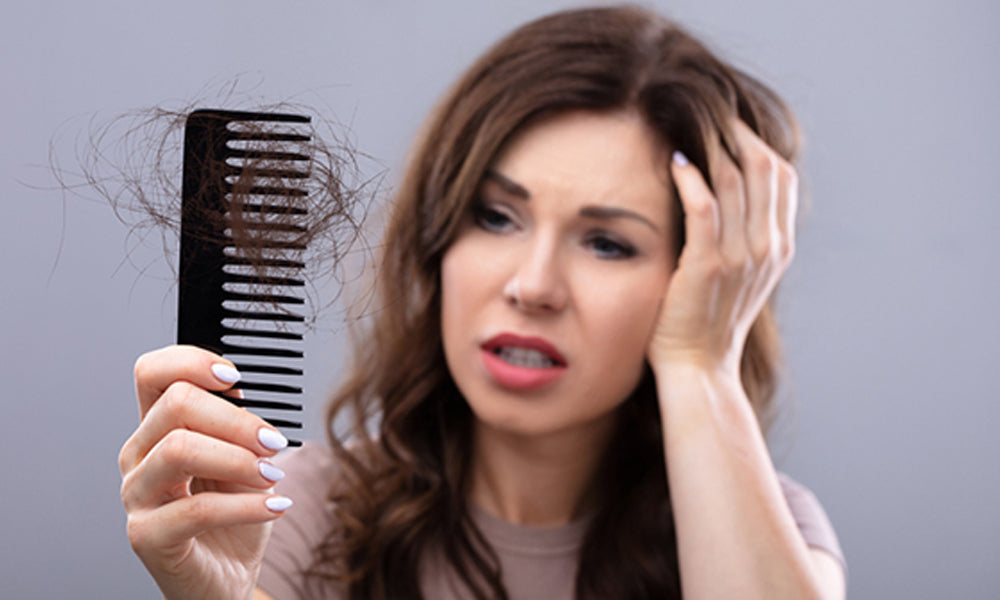 Introduction:
The most common issue in both men and women is the hair loss problem which can develop at any stage of life. Some may also face the poor hair texture, breakage and hair fall problems as well. Though there might be several reasons for hair loss most common cause would be due to lack of proper vitamins and nutrients, stress, pollution, genetics, hormonal imbalance etc. whatever might be the reason for your hair loss its always better to go for the right hair loss treatments that can help you in treating your hair fall issues. It might seem that it would be very difficult for you to get back to your normal hair and might be very costly. Though you may find a number of hair loss treatments available in the market the Salcoll Collagen hair mist is the best product which you need to look for. This is the most effective hair treatment product that can deliver you with the kind of results that you are looking out for.
How Does This Product Helps In Hair Loss Treatment?
Salcoll Collagen hair mist is a genuine product especially if you are looking for the best hair loss treatments available for you. This is a natural product and hence you need not worry anything about the side effects of using the product. It's a no rinse collagen which comes with the green tea based hair mist which can boost your hair growth. The best part of using this product is that it will arrest hair fall and thus can improve your hair volume, health and shine as well. This Salcoll Collagen hair mist comes in a 120ml tin which is the best and most effective hair loss treatments. You just need to apply the product just as other hair products and can either blow dry or leave it to dry naturally.
Benefits:
Salcoll Collagen hair mist has been formulated using pure and potential marine collagen that could deliver you with number of benefits which might include reduction in hair fall, boost hair growth and maintains healthy hair and scalp. It's the right product for all those looking out for genuine hair loss treatments.
The marine collagen present in Salcoll Collagen hair mist will helps in strengthening the natural protein network in the scalp and will in turn stimulate the production of natural collagen for a longer period.
It comes with the green tea extracts that are packed with lots of vitamins, folic acid and beta carotene that will reduce hair loss to maximum extent so that you could now get a long lasting and thick hair as before.
You need not use any other products while using the best hair loss treatments. Salcoll Collagen hair mist as it can treat your hair fall, moisturize your hair and keep it healthy and improve hair volume. So, it's an all-purpose amazing product which you can now find in the market for the best price ever.
The product is made out of natural ingredients and hence you need not worry about the side effects that it might cause unlike the other products available in the market. It is free from all kinds of additives and other chemicals.
Conclusion:
When you are looking for various hair loss treatments that you could find in the market, the Salcoll collagen hair mist will help you by arresting hair fall and promotes hair growth naturally. There are number of hair products which you can find in the market especially when you are looking for the collagen based products but they use animal collagen which might lose its bioactivity soon. Whereas when you go for Salcoll collagen hair mist, they use marine collagen which can retain its bioactivity and provide maximum benefits to you. The green tea extract present in the product ensures to inhibit DTH which triggers hair fall and thus can minimize hair fall issue. It also provides your hair with the required vitamins for better hair structure. The Salcoll collagen hair mist products are amazing hair loss treatments which ensure the overall health of your hair. It won't just reduce your hair loss but will also promote hair growth, increase hair volume and make it thinker and shiner than ever before. Collection 2019 Sale 70% Off Title for image