Swipe Off Your Heavy Duty Makeup Gently with Salcoll Collagen Waterproof Eye Makeup Remover
Posted by AMIT SUTHAR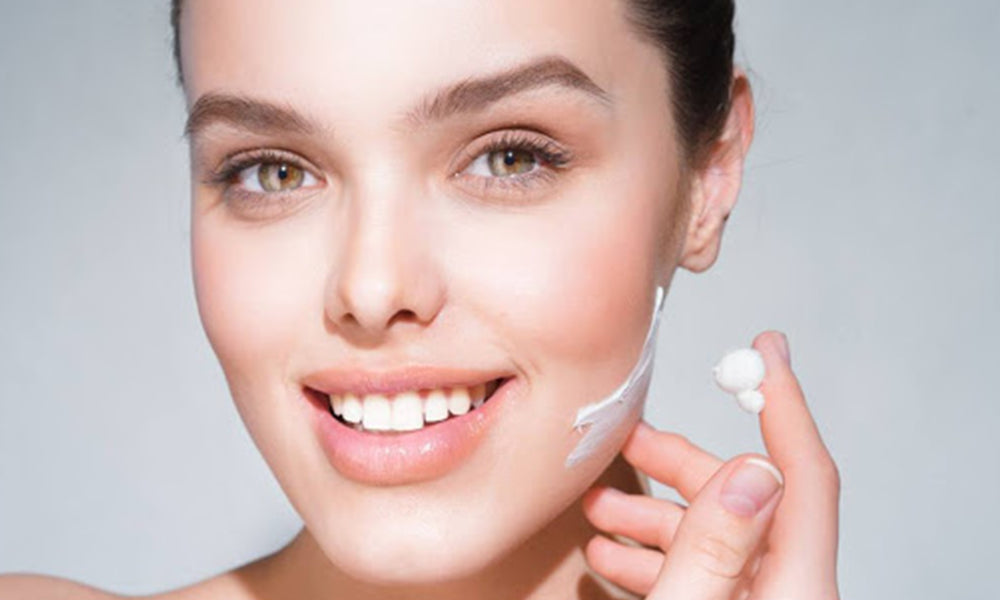 Are you sick of battling to remove waterproof mascara from your eyes? It is time you invest on the best waterproof eye makeup remover. Salcoll Collagen Waterproof Eye Makeup Remover is a top-rated makeup removing formula that gently removes even the most stubborn waterproof mascara and heavy foundation with one swipe.
Formulated with Vitamin F, Pearl Powder, and rich collagen extracted from Salmon fish skin, the makeup remover soothes and refreshes the eyes while effectively removing every trace of your makeup from your skin. You can have a spotless and clear skin you have been dreaming of within few seconds.   
How does Salcoll Collagen Waterproof Eye Makeup Remover works?
The skin around the eyes is especially sensitive. Vigorous rubbing can cause excessive irritation, wrinkles, swelling, and damage of skin tissues. The Salcoll Collagen Waterproof Eye Makeup Remover, however, is an anti-inflammatory, anti-wrinkle, and gentle formula that works to keep your skin nourished, banish wrinkles, and provide calming effect while doing its job. The 100% chemical-free and non-oily Waterproof Eye Makeup Remover won't sting your eyes, unlike your regular makeup removers.   
The high percentage of collagen in the solution can work to give you a youthful looking skin. Pearl Powder, on the other hand, contains essential amino acid, minerals, and a high concentration of calcium and hence works as an anti-inflammatory and detoxification agent, and also as a relaxant. Vitamin F is known to contain soluble fatty acids that builds skin cells and encourage skin cell growth. The vitamin is good for removing blemishes, scars, and will provide you skin with a healthy glow. The combination of the essential, gentle, and effective ingredients makes the Salcoll Collagen Waterproof Eye Makeup Remover suitable for all skin types, including even the most sensitive skin.    
Salcoll Collagen Eye Makeup Remover: The all-round gentle makeup remover
Many makeup removing products in the market can remove your makeup but they hardly provide long term benefits for your skin. They are also specifically designed to remove makeup from certain area of your skin. Salcoll Collagen Eye Makeup Remover, however, is an all-round makeup remover. It takes care of your skin naturally by supplying essential proteins and vitamins. You don't need a different makeup remover for your face and neck as it effectively works on all areas of your skin to remove mild to heavy duty makeup.
Best features of Salcoll Collagen Eye Makeup Remover
Removes heavy duty makeup
Salcoll Collagen Eye Makeup Remover is an effective solution that removes all sorts of makeup from your eyes, face, and neck, including the heavy duty mascara and foundation.
The solution is among a select few makeup removers that contains all natural ingredients that gently remove makeup without causing any irritation. It is the perfect makeup remover for all skin types.
Anti-aging, anti-wrinkle solution
The high percentage of collagen present in the solution fights the aging signs and reduces wrinkles, fine lines, and creases while doing its job.
Clears dark spots, scars, and blemishes
Be assured of a clear skin as you start using the effective Salcoll Collagen Eye Makeup Remover as it can banish dark spots, scars, and blemishes effectively like no other makeup removing solution.  
Repairs, restores, and revitalizes skin
You can achieve a younger look by including the solution in your daily skin care routine. It can repair, restore, and revitalize your damaged skin giving your skin a natural glow.
Non-greasy makeup remover
Unlike most of the regular eye makeup removing products, the Salcoll Colagen Marine makeup remover is non-greasy. Your skin will feel crisp and fresh after its use.
Non-fragrance makeup remover
No added preservatives are present in the makeup remover and hence, the solution does no emit any fragrance.
Moisturizing and hydrating solution
Salcoll Collagen Makeup Remover can moisturize and hydrate your skin, thereby, totally eradicating the problem of dry skin.
Sunburns, harsh chemicals, and pollutants, can give your skin an uneven tone and develop rough patches. The solution is a remedy for all these skin problems. You can get your smooth skin back within few days.
Have a happy makeup time with Salcoll Collagen Makeup Remover. Collection 2019 Sale 70% Off Title for image