Look Younger as You Age with Salcoll Collagen Anti-Aging Wrinkle Cream for Face and Neck
Posted by AMIT SUTHAR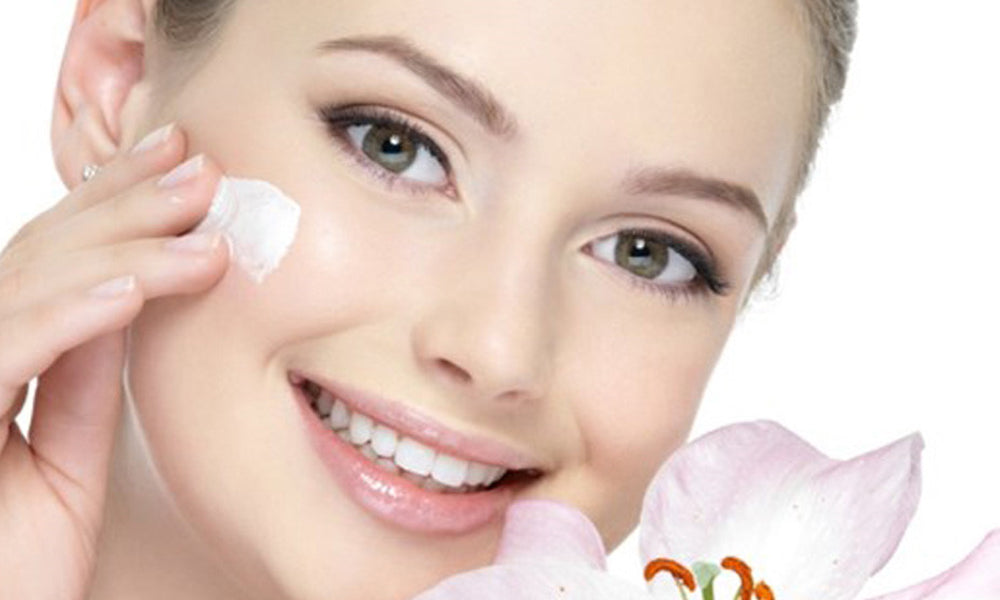 Wrinkles are rarely welcomed with open arms as they are signs of aging. It does not cause any harm health-wise and they are an unavoidable part of life, but it surely does impact your appearance in a negative way. There are countless products hyped as the most effective anti-aging skin treatments, but which one can work for you?
When it comes down to selecting the best Anti-Aging Wrinkle Cream for your skin, you are hardly left with one, as you have tried too many that did not work. Most of the anti-aging formulas are designed to take care only of your skin's top layer. It is the reason why the wrinkles, fine lines, and crow's feet keep reappearing after sometime though they seem to disappear for few days.  
Which factors can impact the development of wrinkles?
Though aging sings are inevitable, factors like sun exposure, smoking, chemicals, and weight and diet, can speed up the process of developing wrinkles. Too much exposure of skin to the sun can lead to sun burns and premature aging including development of wrinkles, sagging skin, and under eye bags. The nicotine contained in cigarettes, apart from causing lung cancer and heart risks, can cause wrinkles to appear on the skin as nicotine narrows the blood vessels in the outer layer of the skin.
Harsh chemicals contained in shampoos, creams, perfumes, and other skin care products, soaps, and detergents like sulphate and alcohols can impact your skin in a negative way causing premature aging of skin. Underweight people do not have natural fats in their faces which causes sagging skin. Overweight people who have increased risk of chronic health problems can make their skin appear older. Poor diet routine that contains less nutrition causes skin to wrinkle and show signs of age.
You can age gracefully with Salcoll Collagen Anti-Aging Wrinkle Cream 
Is there a miracle Anti-Aging Wrinkle Cream that will send your wrinkles to a permanent vacation? Salcoll Collagen Anti-Aging Wrinkle Cream is your answer. Formulated to extract the cause of aging signs from the roots, the solution comes loaded with purest form of salmon marine collagen and highly bioactive amino acid. The collagen supplies essential proteins, vitamins, and fatty acids that are easily absorbed into the skin. It can boost the natural collagen production which is responsible for your skin's elasticity. Since fish collagen contains anti-inflammatory properties, it is good for irritant and sensitive skin. The amino acid can stimulate your skin to produce more collagen and elastin, hydrate your skin, heal rashes, and act as your skin's natural UV defense system.
Salcoll collagen Anti-Aging Wrinkle Cream can allow you to age gracefully by reducing your wrinkles, fine lines, crow's feet, and stretch marks. The cream, unlike many other skin care products is not meant specifically for one area or portion of your skin. It is a gentle skin care that can get rid of aging signs from both your face and neck effectively.        
Features of Salcoll Collagen Anti-Aging Wrinkle Cream
It is an effective anti-wrinkle cream
The Salcoll Collagen Anti-Aging Wrinkle Cream, unlike other regular creams can banish your aging sings permanently by boosting natural collagen production.
It rejuvenates, replenishes, and repairs skin
The anti-aging wrinkle cream can replenish and repair your dead and damaged tissues by supplying essential proteins. You will get a fairer and younger looking skin with regular use.
It is 100% natural solution
No chemicals or added preservatives have been used in the manufacturing process. Hence, the solution is safe for daily use on any type of skin.
It removes irritant and dry skin conditions
Dry and irritant skin conditions can cause a lot of problem. The Salcoll Collagen Anti-Aging Wrinkle Cream hydrates and provides a soothing effect to your skin by providing deep moisturization.
It leaves no greasy residue
Unlike most of the creams, the formula does not contain any properties that will leave greasy residue behind after application.
Age gracefully and look younger with Salcoll Collagen Anti-Wrinkle Cream. It is the most natural and reliable anti-wrinkle cream available in the market today. Yes, you can boldly say NO to wrinkles. Collection 2019 Sale 70% Off Title for image